About Oven Fresh
Published on Friday, 20th January 2017

Oven Fresh Bites are a range of complete foods and treats.

Their makers, Paradise put their Parrot knowledge to good use to create this range. Parrots and avian scientists have checked the food, which is produced in smaller batches than you might expect to retain their high standard.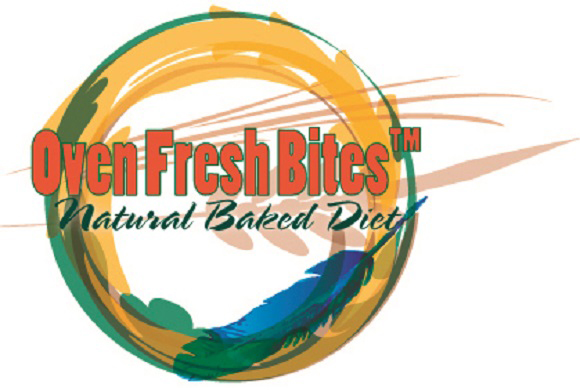 The Oven Fresh complete food range has, as the name suggests, all the nutrients a Parrot needs with a range of ingredients to fulfil that need. There is a pack for small, medium and large Parrots.

The small is 793g and 6.8kg, the medium 793g and 6.8kg and the large is 1.2kg and 6.8kg.

Treats are available in three scrumptious flavours, Cranberry and Blueberry, Tropical Fruit and Vegetable. These are all a 114g bag.

Only handbaked, ingredients are used in the treats. Treats are fun to hide in foraging toys, a good upsell or encourage your customer to use them as a prize during behaviour training. As an additional benefit, they have high amounts of different vitamins and minerals, to maintain a Parrot's good overall wellbeing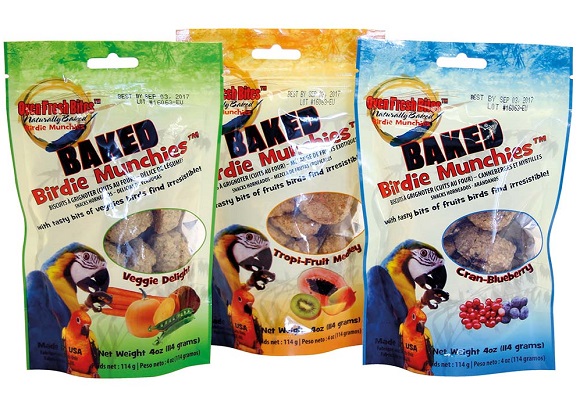 Oven Fresh Bites: Nutrient rich Parrot complete food and treats.