Northern Pet Trade are proud to be the only company in the UK that imports ZuPreem from their base in America.

ZuPreem have been established since 1964. It's a family run business that has been passed down over 3 generations and is now run by David R Morris, grandson of the original owner.

There are four different flavours of ZuPreem as well as a range of treats.

They always produce high quality products and have established the Future Generation Fund that promotes animal health, welfare and conservation.


Complete Food

ZuPreem's complete food is available in four different flavours, FruitBlend, Natural, NutBlend and VeggieBlend. All the food has a resealable packet.

The FruitBlend is available in three different pellet sizes for different size of birds. But all have colourful, fruit flavoured nuggets that are preserved with Vitamin C to help a bird's general health.

The FruitBlend for Medium/Large Parrots is in a 3.5lb or 17.5lb bag, the FruitBlend for Cockatiels is a 2lb or 17.5lb bag and the FruitBlend for Large Parrots is also a 3.5lb or 17.5lb bag.
ZuPreem Natural is available for Cockatiels, Parrots and Large Parrots. These have no artificial colours, preservatives or flavours and instead have been ground from fresh vegetables to give a fun vegetable flavour.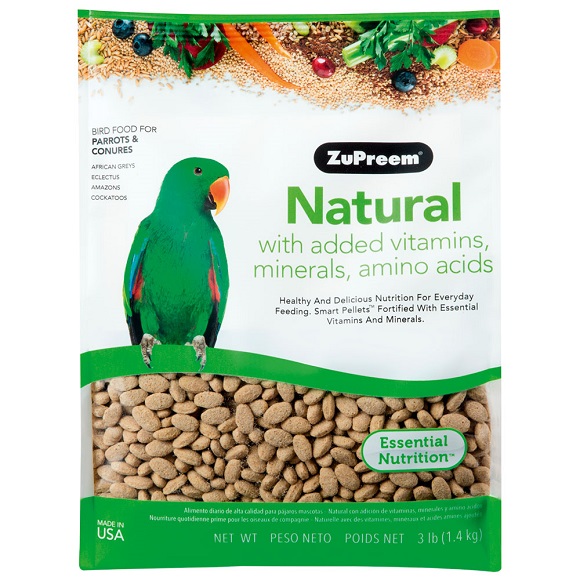 The NutBlend is a 3.25lb bag. This is for most medium to large Parrots and has different nut shapes and nut flavoured nuggets.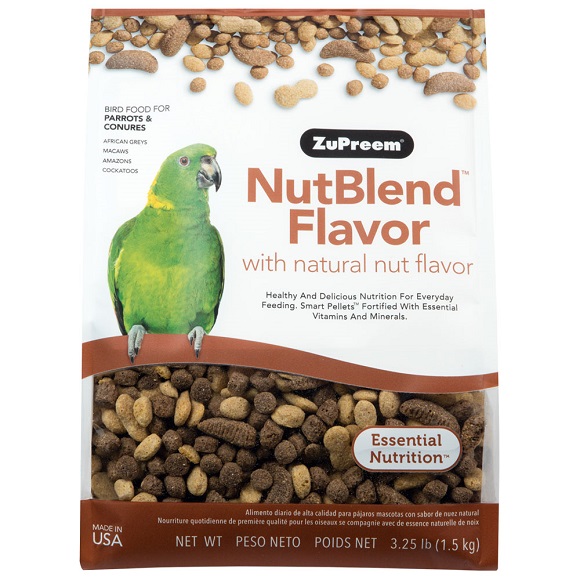 Similarily, the VeggieBlend is a 3.25lb bag for medium to large Parrots. These have different vegetable flavoured nuggets birds love eating.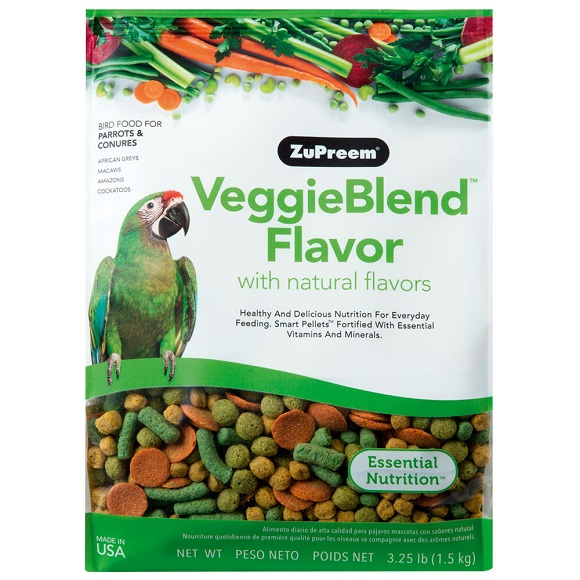 Treats
ZuPreem have put together a series of rewards called Trail Mix, Orchard Mix, Tropical Mix and Garden Mix flavours. These are available for medium or large Parrots in a 6oz bag.
ZuPreem: exceptional diets for extraordinary companions.