Travelling with Parrots and Birds
Published on Thursday, 19th July 2018
It's that time of year when many of us are off on our summer holidays. Your customers, and no doubt you too, are looking for pet friendly vacations.

We love spending as much time as possible with our pets, and many now join us on our travels. Whether we're going on a short or long trip, it's essential our pets stay safe whilst being transported.

Popular options for dogs, cats and other small furries include harnesses for inside cars and carriers, but what about the feathered members of the family? When kept indoors at home a Parrot's cage is as big and as spacious as possible, making it difficult, if not impossible, to move it.

Let's take a look at some of the options available for you and your bird-keeping customers.

Travel Carriers
A travel cage or carrier can be a great option. It's best to avoid the types made from plastic as Parrots can easily chew and damage them with their strong beak. Making them unsafe and allowing possible escape.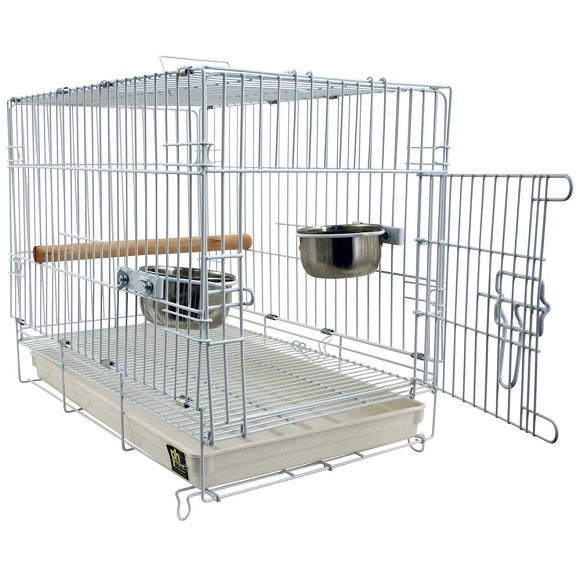 Likewise, metal crates or carriers designed for small dogs and cats may contain zinc or lead in the metal or painted surfaces, which is toxic to birds.

There are specially designed carriers for pet birds, which are zinc and lead free, plus many include many of the features a standard cage has, such as a perch to allow the bird to stand in a natural position, feeding dishes for fresh water and food, a tray to catch any mess a bird makes in transit (makes cleaning much easier) and a secure lock to prevent the Parrot escaping.

When not being used they are easy to fold away and store and can be reassemble when needed in a matter of minutes.

Please note, although owners may like to attach their bird's favourite toy to occupy them as they travel. It is worth advising that smaller foot toys would be the better option. With the hanging toys there is a risk that they may swing about and knock into the bird.

Backpack Carriers
A nice alternative to the standard travel cage is the backpack carrier.

They are designed so a customer can easily transport their feathered friend on their front or back and adjustable straps make it extremely comfortable to wear.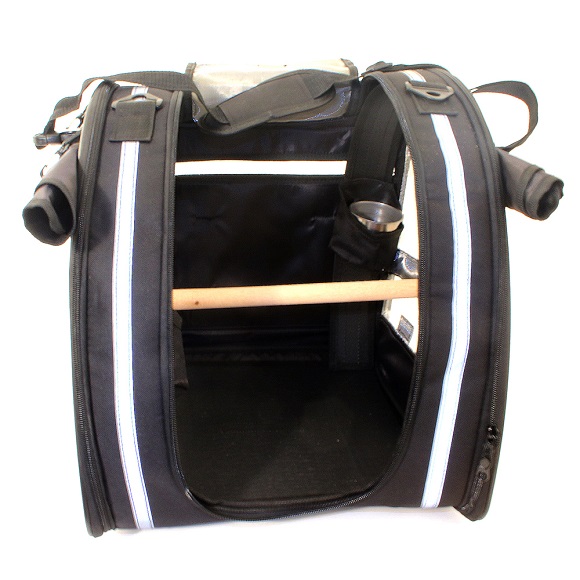 Most backpacks also have all the features a travel cage does, like metal cups for placing food and perches so a bird can stand nicely whilst on the go.

And of course, it can quickly be assembled and dismantled for ease of use.

Harnesses
Once on holiday, it's time to get out and explore the great outdoors.

Harnesses are perfect for allowing a Parrot and their owner to spend time together out and about. You may even see customers taking their bird out in their harness whilst visiting your shop, they can be used almost anywhere.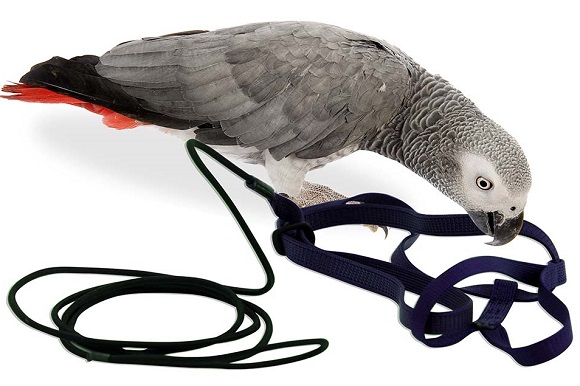 Plus, there are harnesses designed to allow birds to indulge in one of their favourite activities, flying! Learning to fly has many benefits to a bird, including improved co-ordination, self-esteem and self-confidence.

Harnesses are lightweight and easy to fit and give the bird all the freedom they desire. Some come with an elasticated lead to help prevent jolting should the Parrot fly too far. As an upsell, there's the flight line, that fixes to the harness and then the Parrot can fly happily in a large area.

As you can see there are more options than you might expect for taking a pet bird or Parrot out travelling or on holiday. You can say bon voyage to your customer knowing their companion is in safe hands (or wings) whilst travelling.

It's not just for on holiday a customer may need to travel with their bird, even for short trips to the vet or general exercise, it's vital a Parrot can move safely.

Some Parrots don't like a change to their routine and as a result some owners may leave them with a pet sitter or in a boarding facility. Talk with your customer and decide on the best option for them.