All of Zoo-Max's Toys are designed and made from their base in Canada. This ensures they can inspect every toy so it's of the highest quality.

The company began making products, bird food, in 1988 and then progressed to bird toys.

Northern Pet Trade are the only UK importer of Zoo-Max toys, ensuring a consistent supply.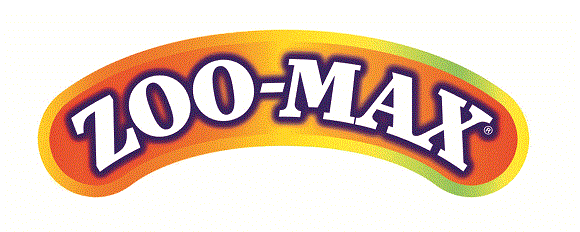 Perches
So that a Parrot can enjoy a refreshing shower, Zoo-Max have two different sizes of Shower and Window Perch, small and medium. These means a customer can take their Parrot into lots of different rooms.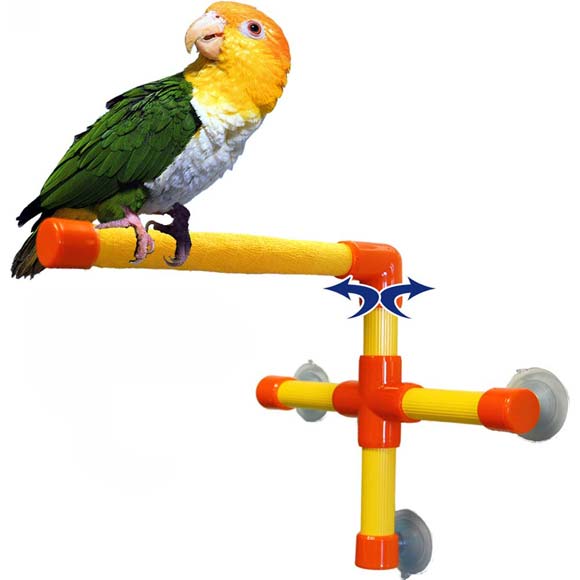 Activity and Trick Toys
Parrots love learning new skills from an activity and trick toy.

The Teacher Toy is similar, Parrots can learn colours and numbers by stacking the rings on that.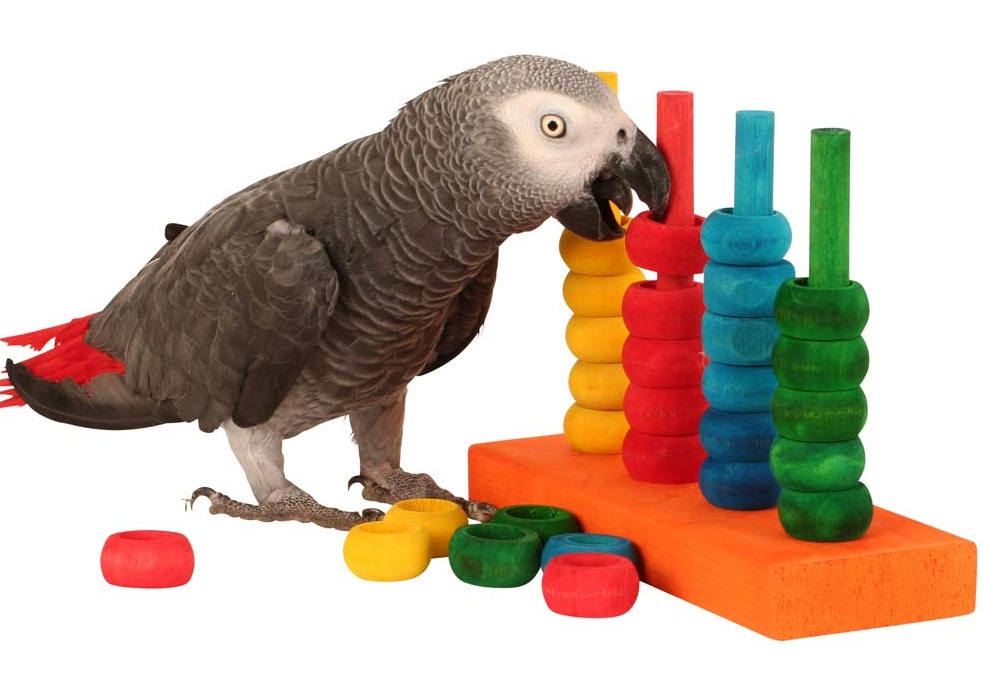 Foot Toys
Tasty seed has been placed into six hollow wood chambers on the Six Ring A Treat Toy, so a Parrot can chew on two different things.

The Rollicking Foot Toy has leather strips, wheels and wood for a Parrot to enjoy discovering.
The smaller Crazy Leather Box is available in different sizes as well, medium, extra small and small. This transparent box is filled with lots of leather pieces for a Parrot to find.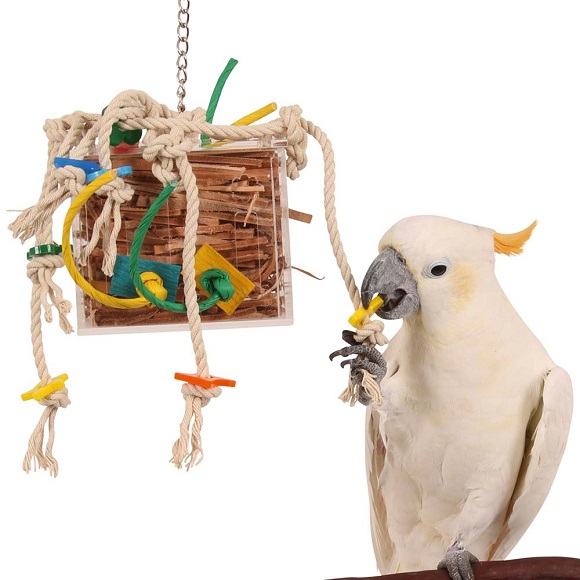 The ever popular Cocotte Toy has colourful wood pieces that move as the Parrot chews, giving them more of a challenge.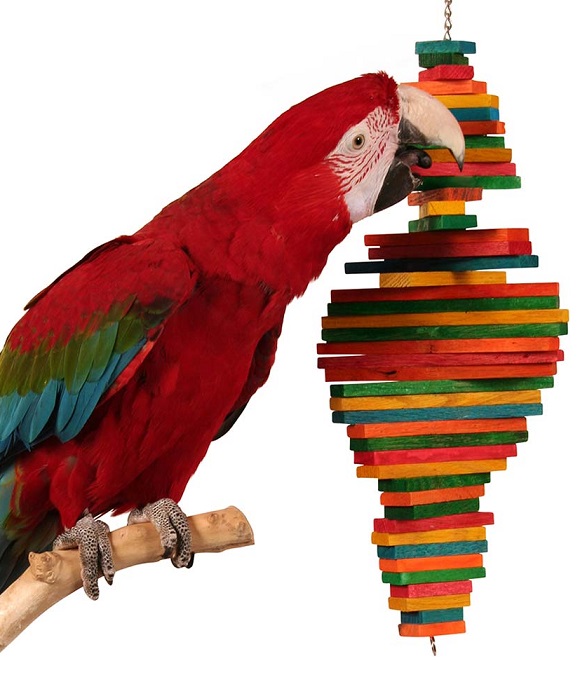 The Temple Towers Toy has thicker pieces of wood and rope stacked together, with small spaces to hide goodies inside.

The Trenza is a mostly rope toy for a bird to unravel.

The Radar has plenty of wood too and comes in a large size.
Wood has been arranged into a star shape on the Fun Stars Stacker and it has acrylic shapes too.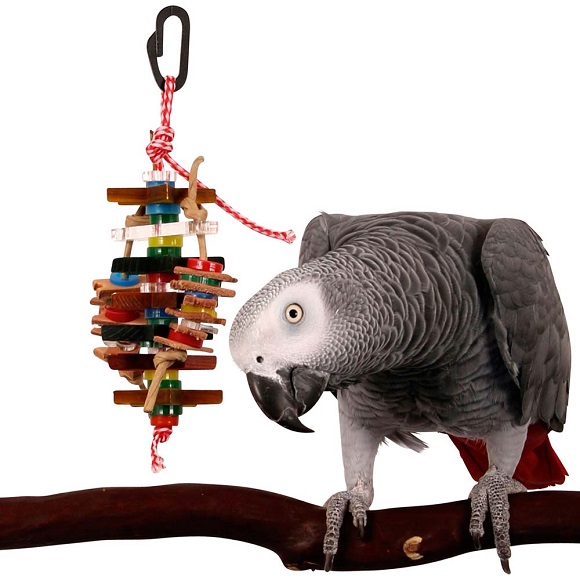 There are even more pieces of wood to chew on the Accordion, over 20 in total.

The Pianossimo is laden with sisal rope and coloured wood for a bird to explore.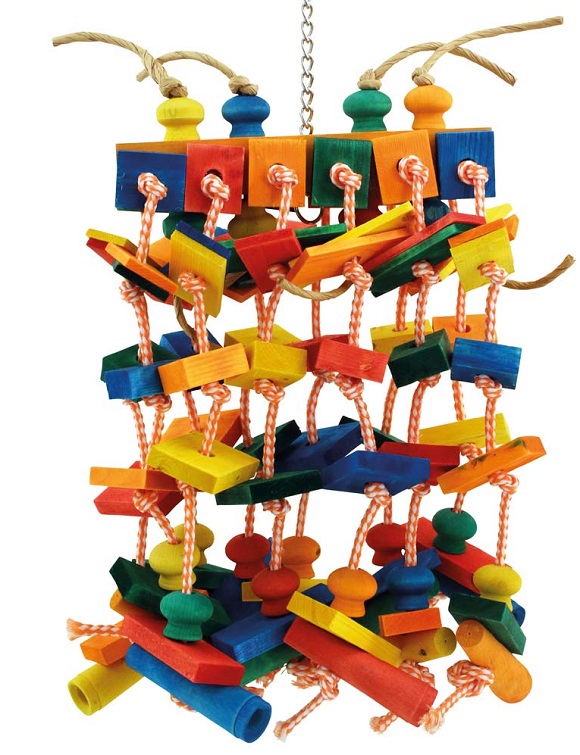 The Foraging Cube comes in a small and medium size. Crinkle paper has been inside a plastic box and the only way in is through a small hole.

Groovy Toys

The
Groovy Dancer
has grooves to hide treats inside for a Parrot to find. Alternatively they can chew on the wood and rope on them instead.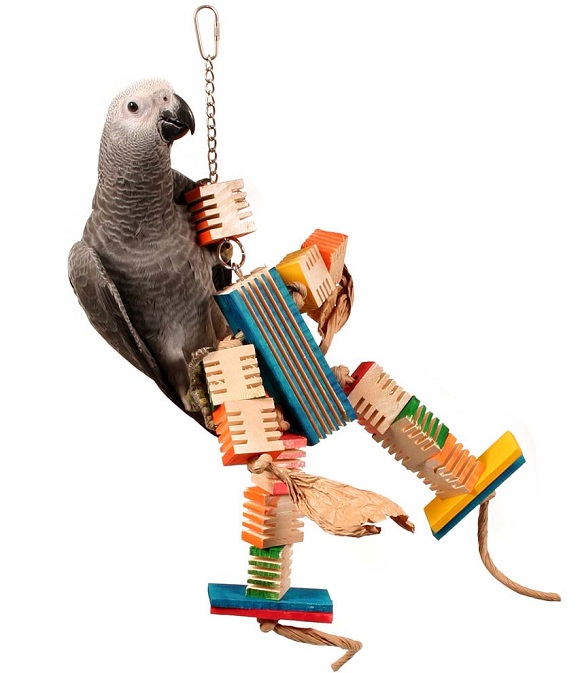 Cardboard and Paper Toys
The always popular Stacks of Shredding Toy comes in a large or medium size. It has layers of cardboard and wood for beaks to explore, that move as Parrots play.

For bigger shredding fun there is the Shredding Tower in a large or small size. There are layers of corrugated cardboard and chunky wood blocks.
The Shredding Coronet comes in a large size. It's very colourful and very shreddable.

Cardboard Strips, Corrugated Cardboard or Cardboard Slice Refills, available in a small, medium or large size, can refill these toys.
Toy-Making Parts
There are many more toy-making parts to choose from to update a bird's toys.

There is Paper Rope in a small, medium or large size and is good to chew, shred and preen.

There is Cotton Rope, as 6mm x 3m or 13mm x 3m.

There is three metre long Colourful Sisal Rope in packs of 6.

There is a choice of different leather piece for refilling leather toys. There are Assorted Leather Pieces, small or large Leather Strips or Medium Leather Squares.
Groovy Blocks can refill the groovy toys. There is a choice of Chunky Groovy Blocks or Large Groovy Blocks.

You can easily tempt a customer to make wood toys more interesting, with all the wooden toy-making parts available. Choose from Wooden Disks, Natural Wood Blocks, Wooden Hoops, Wood Beads, Wood Hearts, Wood Daisies and packs of 12 Wood Stars.

Standard Wood Slats are Natural or coloured. Coloured ones are medium sized.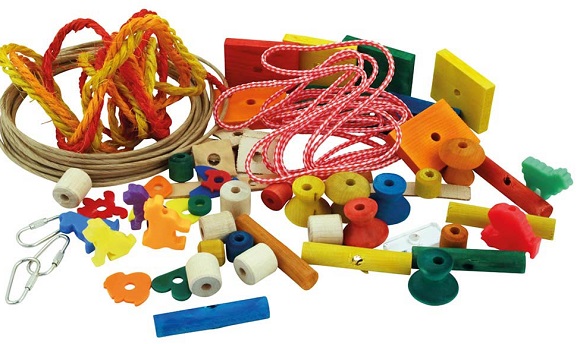 September 2017 Products
Bird toy specialists Zoo-Max released more exciting toys for Parrots in September 2017.

Encourage your customer to build their own toy for their Parrot or revamp existing ones with the new toy-making parts. There is a new 20 Pack of Wood Daisies, small, medium and large Wood Slices and Natural Sisal Ropes

For bigger birds, there is the Mambo Stack.
The Corner Platform Perch is square or angled and in a small or large size. Fit it in a customer's cage so their feathered friend has an alternative place to rest.
The Flying Jewels Toy is packed full of textures for a bird.

The Hector is filled with irresistible wood and rope.
Mr Frog gives a bird lots of exercise through play.
2019 Toys