Which Parrot Products Should I Sell - Accessories
Published on Monday, 3rd July 2017
Not sure where to start? You've come to the right place. With hundreds of products available via our online wholesale service you may be wondering which accessories to be stocking?

We want you to unlock the potential in your pet bird section, and make it even more successful, right from the off. That's why we've put together this handy guide, to help you choose the top selling accessories we know pet bird and Parrot keeping customers are looking for.

Poop-Off
Poop-Off began in the 1980's manufacturing general pet products. Since then they have specialised in cleaning products and their products have gone on to be used by the San Diego Zoo, vets, bird keepers and breeders across the world.

All Poop-Off's products act quickly and effectively on all species of Parrot's mess.

Poop-Off's wipes, sprays, brushes and refills are biodegradable and made with no solvents, detergent, alcohol or bleach. It works on cages, carpets, toys, painted surfaces and much more. All customers need to do is apply the liquid, then with a scrubbing motion the stain disappears.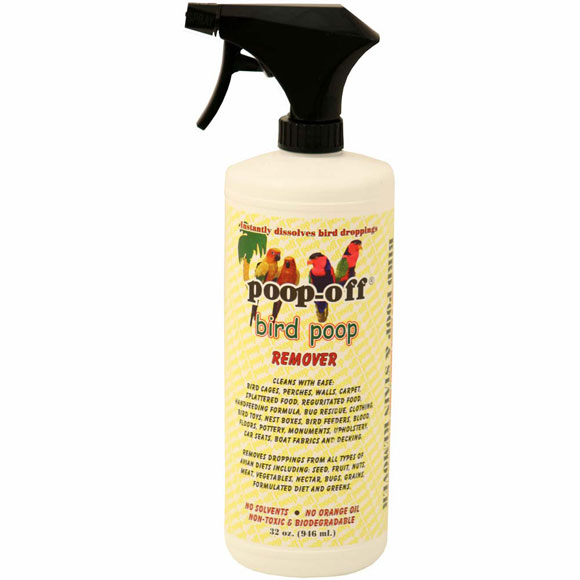 Aviator Harnesses
Perfect for allowing bird and owner to spend time together outside of the home. Available in 7 sizes and in up to 7 different colours, blue, green, purple, silver, red, pink and black.

Mini: For Budgies, Lovebirds and Parrotlets.
Petite: For Cockatiels and Small Conures.
Extra Small: For Senegals, Caiques and Quakers.
Small: For Large Conures, small Cockatoos and small Amazons.
Medium: For African Greys, Eclectus Parrots and large Amazons.
Large: For Blue and Gold Macaws, Moluccan and Triton Cockatoos.
Extra Large: For Hyacinth and Green-wing Macaws and the largest Moluccan Cockatoos.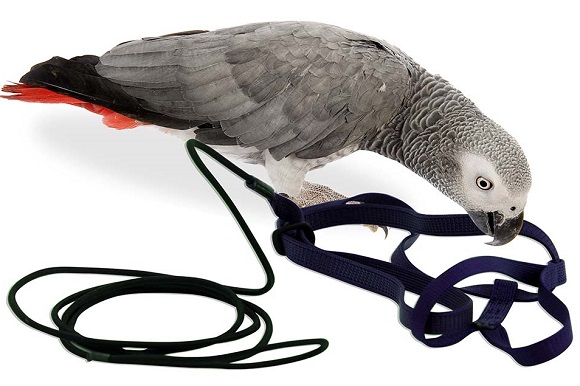 Customers can use the harness together with an Aviator Flight Line to allow their bird to fly in safety for up to 50 x 80 feet. Being able in an area this size helps to improved co-ordination and increase self-confidence. Plus, it's the best form of exercise any bird can get.

Sanded Nail Trimming Perches
Made from natural wood branches to ensure a varying diameter for good feet health, with a durable sand coating that helps to keep beaks and nails trim.





UV Bird Lights
Lighting specialist Arcadia have been established since the 1960's. Their lighting solutions provide all Parrot species with the levels of UV they need to synthesise calcium and Vitamin D3. There are lamps, stands and holders. For more information read this article UV Lighting for Parrots.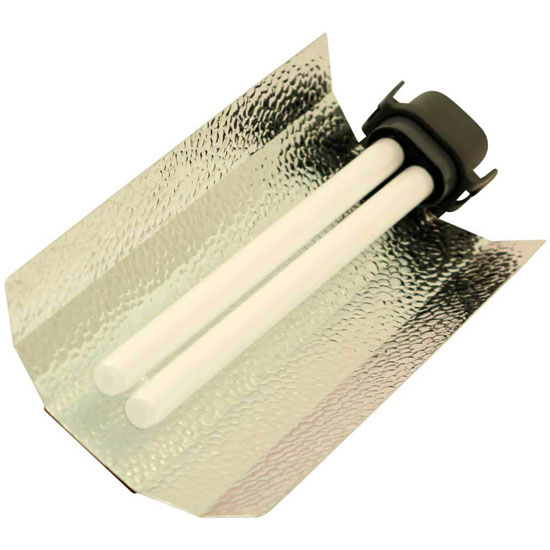 For more help on getting started take a look at these helpful articles on
Parrot Food
Parrot Toys

If you have any questions or would like any more advice please contact our customer service team on 01706 507803 or email us at sales@northernpettrade.com